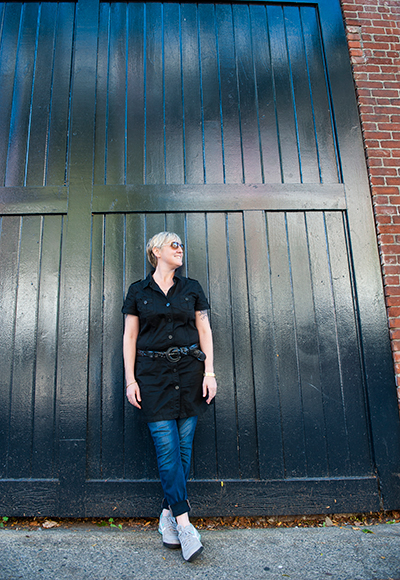 Lin Gardiner's eclectic and flexible approach to music writing and production has given her the opportunity to develop a strong repertoire of polished material from R&B and Hip Hop to Rock, Folk and Pop, to Dance and Electronica. What remains consistent is her ability to bring the best out of the artists she works with, always remaining true to the vision of any project. The studio environment is where Lin feels most at home, whether she's making creative things happen or chilling out at the end of a long session.
As an engineer, Gardiner is driven by a focus on solid, clean audio paths and the highest attention to detail. She has recorded and mixed many records on both Neve and SSL consoles, and as Chief Engineer for Stock and Aitken achieved several UK chart hits as well as many major label international releases.
As a songwriter, Lin has notched up over eighty co-writes, which have earned success through film and television placements as well as radio and club plays. In addition, Lin has songs published by Sony/ATV Music Publishing (UK) and Cymba Music (Canada).
With the digital revolution resulting in change being the only constant in the entertainment industry, Lin has learned the art of being nimble, bringing her transferable skills to the world of audio post for Video Games, Film and Television. She has so far worked on over 20 published games titles, from mobile and casual games to AAA console titles. She has also provided post-production and composition services for some high profile film and television productions.
Originally from England, Lin is currently based in Vancouver on the lush West Coast of British Columbia where her production room, Super G Studios, centres around a Mac Pro running Logic and ProTools, a multitude of plugins and hardware synths, Universal Audio 6176, Avalon 737, Alan Smart C2M Stereo Compressor, KRK monitoring and a Neve 5060 Centrepiece.
Lin has worked out of many top facilities, including The Fallout Shelter (Island Records) and The Strongroom in London, The Warehouse and Vogville in Vancouver and House of Moves and Skywalker Sound in California.